I know this 4th of July is a bit different. Most likely you will not be participating in large groups parties. That doesn't mean you can't have some great fun.
I'm going to give you some activities that you can do with your kiddos. The weather report is HOT! You may want some fun ideas, take a break and cool off a bit.
Straw Rocket Science Activity for Kids with Free Printable
Materials for Making Straw Rockets
Directions for Making Straw Rockets
1. Print out the free rocket template. Color the rockets and cut them out.
2. Cut the bottom off a plastic pipette and attach it to the back of a rocket using tape or glue dots. (We love having a stash of plastic pipettes at home. They're so fun to use with painting and often come in handy for various science activities- like with our color arrays. And they're super inexpensive!)
If you don't have any plastic pipettes handy, you can use a straw instead. (Just make sure this straw is wider than the other straw you'll be using for launching.) Cut the straw to fit the length of the rocket and tape one end shut so it's completely sealed. Attach it to your rocket with glue dots or tape.
3. Slip a straw into your pipette, and you're ready to launch!
4. Give your straw a big puff of air, and watch it take off!
Extending the Straw Rockets Science Activity
How does the angle you launch your rocket affect the distance it travels? Try out different angles and record the results.
Can you design your own rockets to attach to the pipette or straw? Which designs work better?
Try adding another fin to your rocket with tape. How does it affect the flight of your rocket?
If you received the bubble supplies from last week maybe you didn't use the pipettes, you could use them for this activity.
Check out this link – great family activities and weekly raffles https://www.wgbh.org/distance-learning-center/family-activities
Paper Tube Fireworks Art Project for Kids: Materials and Tutorial
Paper Tubes
Kid-Friendly Paint
Black Stock Card
Plastic Plates
An Old Newspaper
Scissors
Step 1: To create the firework stamp, cut a number of slits into one end of the paper tube and work around the circumference leaving about a centimeter between each cut.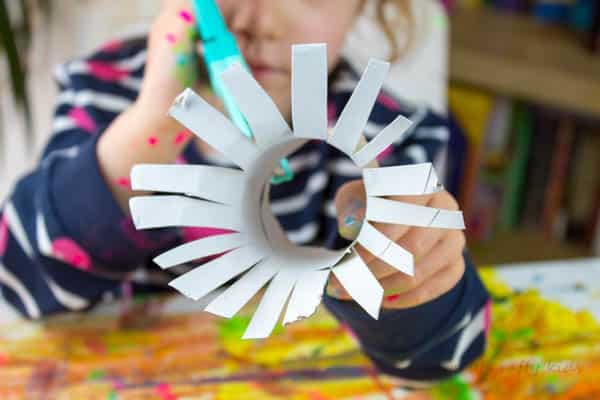 Step 2: Spread the paper tube strips outwards.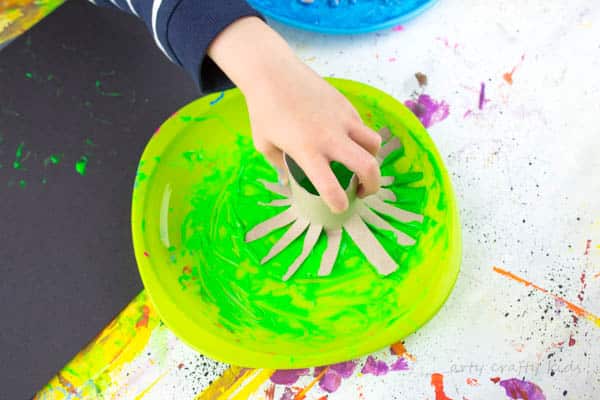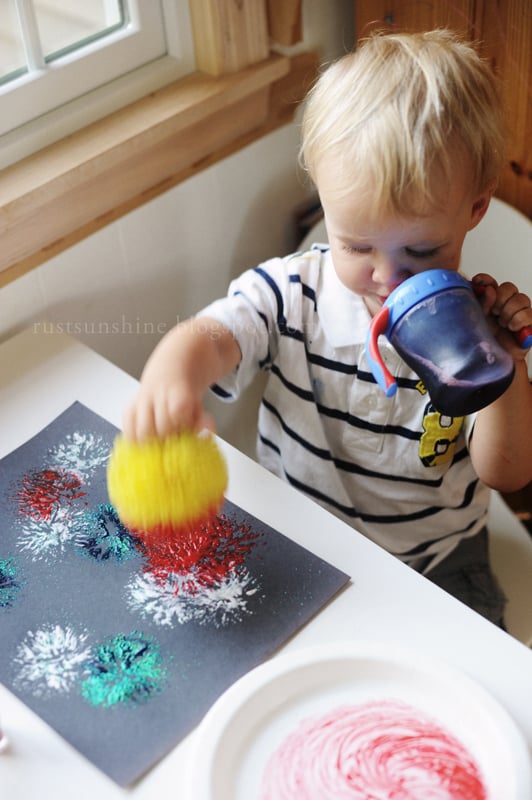 You will need
Cups
water
food coloring
q-tips
salt
bottles of liquid glue
copy of the above firework picture
thick paper, like cardstock
Add food coloring to dye water desired colors, add enough to dye it ark because it will lighten up on the project. You can always just do this with glue and glitter
Cover the fireworks with the liquid glue
Sprinkle salt to cover all of the glue
Dip a qtip into colored water
gently dab the water onto the salt and watch!
The Central Berkshire CFCE grant is funded by:
The Massachusetts Department of Early Education and Care
EEC Covid – 19 early childhood programs reopening https://eeclead.force.com/apex/EEC_ChildCareEmergencyReopenInfo