The Central Berkshire Coordinated Family and Community Engagement Grant is funded by the Massachusetts Department of Early Education and Care
You can reach me at 413-655-0146 X5109 or email @ wprovencher@cbrsd.org
Look for me on Facebook – Wendy Provencher (Look for the Brain Building Sign)
I make up bags with the activities for the week, you can pick them up at the Dalton Public Library on Monday's after 2:00. If you choose to only attend 1 or 2 of the programs during that week, it is fine. You will receive the supplies for all groups. You can find the instructions for the activities here and in your bags. I am encouraging you to do the activities at your convenience with your child/children.
If I know who is attending and the ages of your children, I can tailor the group a little bit better.
If your child has had enough on Zoom, I understand and my feelings will not be hurt if you feel like you need to leave the group.
Please remember to mute yourself if your child is crying or upset or is just babbling. It is really hard for everyone to hear me talking or reading with all of the background noise. If we are doing an open activity you do not have to be muted.
Tuesday STEAM 10:00 AM (virtual)
My 5 Senses book
SIGHT-Make a Thaumatrope- supplies in your bag – pencil, double sided tape and pictures
Soap Putty Recipe
Ingredients:
optional: food coloring
Directions:
Add 1/4 cup cornstarch to a bowl
Mix in 3 Tablespoons Dish Soap
Optional: Add 2-3 drops of food coloring and Mix
Have fun playing with your homemade Soap Putty
See how cool this putty is in action? A little piece goes a long way so if you are using it as soap keep it in a container and just pull a dime size piece out when you need it.
Wash animals and give them a bath. A major bubble bath, but a lot of fun.
Which drumstick makes the best sound?
Materials:
pencils
cardboard strips
chenille stems
straws
ASK: What can we use as drumsticks for our drum? Which drumsticks will give the best sound?
HYPOTHESIS: The hardest material used for drumsticks will provide the loudest and clearest sound.
EXPERIMENT:
Provide a variety of materials with relatively similar lengths. Options may include straws, cardboard strips, chenille stems, and pencils.
To extend creative art in this activity, color or decorate the cardboard drumsticks with markers or stickers.
Tap on a drum (even a homemade drum will work for this experiment!)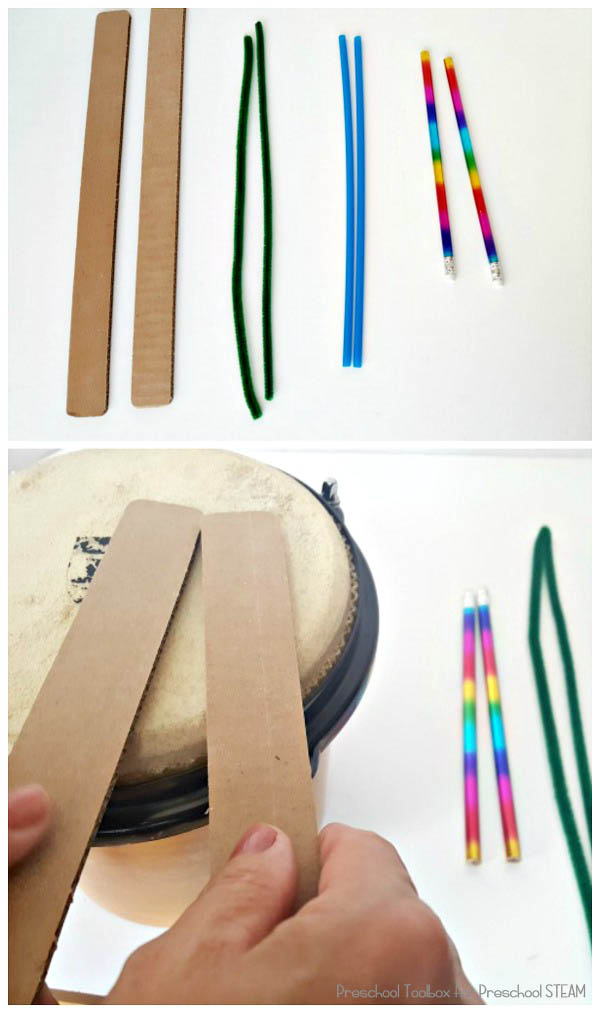 Wednesday Circle Time with Miss Wendy 10:00 -11:00 Virtual
Have students stand.
Sing the chant and follow the movements in the song. When it says "Let's count it out!" Point to each child clearly as you count.
Feel free to use other movements like "Let's stamp it out, let's shake it out, let's jump it out!" Whatever works for you and your classroom. When you do the movement count as you do it.
When you chant " There are ___ friends on their feet." Use the number that you counted
How Many Friends Are Here Today?
How many friends are here today?
How many friends are here to play?
Let's count it out! Let's clap it out!
Let's dance it out!
There are ____ friends on their feet!
Now it's time to take your seat!
Calendar, weather, alphabet, days of the week
What's inside feeling box? (in your bag)
5 senses puzzles (in your bags)
Mr. Potato Head 5 senses craft
Thursday Story time 10:00-11:00
https://ny.pbslearningmedia.org/resource/rtttec13.ela.fdn.phearhere/hear-here/
Polar Bear, Polar Bear what do you hear?
Sound bingo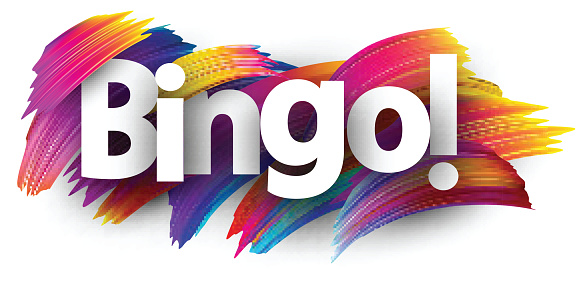 Friday – to be determined!